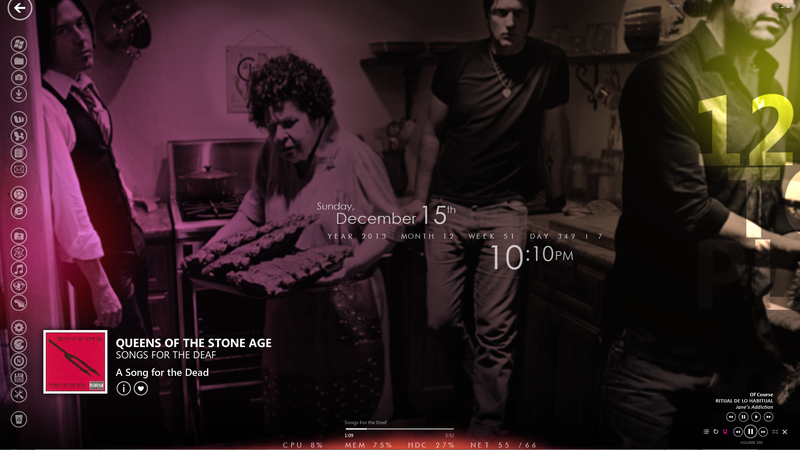 This desktop is an homage to my favorite band (Queens of the Stone Age) and my favorite music player (Zune).
Here's what I used:
- The wallpaper comes from a screenshot I made while the Zune software was playing QOTSA
- The Rainmeter system tweaking and monitoring tool for Windows
- The Elementary theme for Rainmeter to create the time and date display in the center
- The RocketDock app launcher for the dock on the left side of the screen (set to 0% opacity)
- The Windows Phone 7 icon pack for RocketDock to customize the icons
- The All-in-One music skin for Rainmeter showing what's ACTUALLY playing right now in the bottom right corner (hint: it's not QOTSA—that's just part of the screenshot; it's "Of Course" by Jane's Addiction.
There are more wallpapers. They shuffle every 3 minutes. You can see more of them on my flickr Photostream (http://www.flickr.com/photos/1116288…).